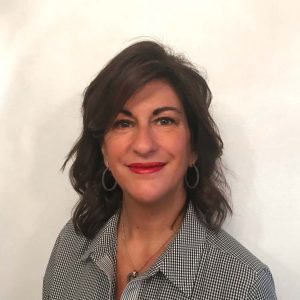 Dr. Alessandra Basso and Dr. Simona Serban
Unit D Llantrisant Business Park, Llantrisant, CF728LF, U.K.
Dr. Alessandra Basso has extensive experience in the development of biocatalysts and has founded the LifeSciences group in 2012. Dr. Simona Serban has joined the LifeScience group in 2012 and participated in the development of the Purolite portfolio of resins for enzyme immobilization and immobilized enzymes. Purolite will provide the macroporous polymeric carriers for enzyme immobilization in PhD projects of ESR13 and ESR14 and be involved in project meetings, give lectures in training events.
Company: Purolite Limited
Founded in 1981, Purolite Limited (PUR) is a leading manufacturer of ion exchange media, polymeric adsorbents, catalysts and advanced polymers. Started in 2012, Purolite Life Sciences group supports R&D and production-scale applications in pharmaceuticals, food production, bioprocessing, fine chemical and other markets. The portfolio includes high-quality resins for enzyme immobilization, adsorption, extraction, and chromatography, and finished products for biocatalysis. Purolite resins and adsorbents are also used in drug formulations as active pharmaceutical ingredients (APIs) and excipients. Purolite's team of world-class researchers and scientists develops novel, high-demand and customized products. Collaborations with other industry organizations and research institutes all over the world aim to produce the most sophisticated resin technology products available. Purolite has just completed a major refurbishment and expansion of its Llantrisant, South Wales, Life Sciences research laboratories and pilot plant.
Key Research Facilities, Infrastructure and Equipment
World class chemistry and biocatalysis laboratory facilities in UK including
HPLC, GC, GC-MS, UV-VIS
SEM, porosity equipment, particle size equipment, AA etc. used for the characterisation of resin
Complete enzyme immobilization capability from 1g size to 100-L scale.
Complete resin development and production capability from 100g size to 100L reactor.
Relevant Publications and/or Research / Innovation Product
E.A Silveira, S. Moreno-Perez, A. Basso, S. Serban, R. Pestana Mamede, P.W. Tardioli, C. Sanches-Farinas, J. Rocha-Martin, G.Fernandez-Lorente, J.M. Guisan. Modulation of the regioselectivity of Thermomyces lanuginosus lipase via biocatalyst engineering for the Ethanolysis of oil in fully anhydrous medium. BMC Biotechnology 2017, 17:88.
A. Basso, M. Hesseler, S. Serban. Hydrophobic microenvironment optimization for efficient immobilization of lipases on octadecyl functionalised resins. Tetrahedron 2016, 72, 7323-7328.
A. Basso, L. Froment, M. Hesseler, S. Serban. New highly robust divinyl benzene/acrylate polymer for immobilization of lipase CALB. Eur. J. Lipid Sci. Technol. 2013, 115, 468-472.