Bumbuku Creatives's animation distinguished at MUSE Creative Awards 2022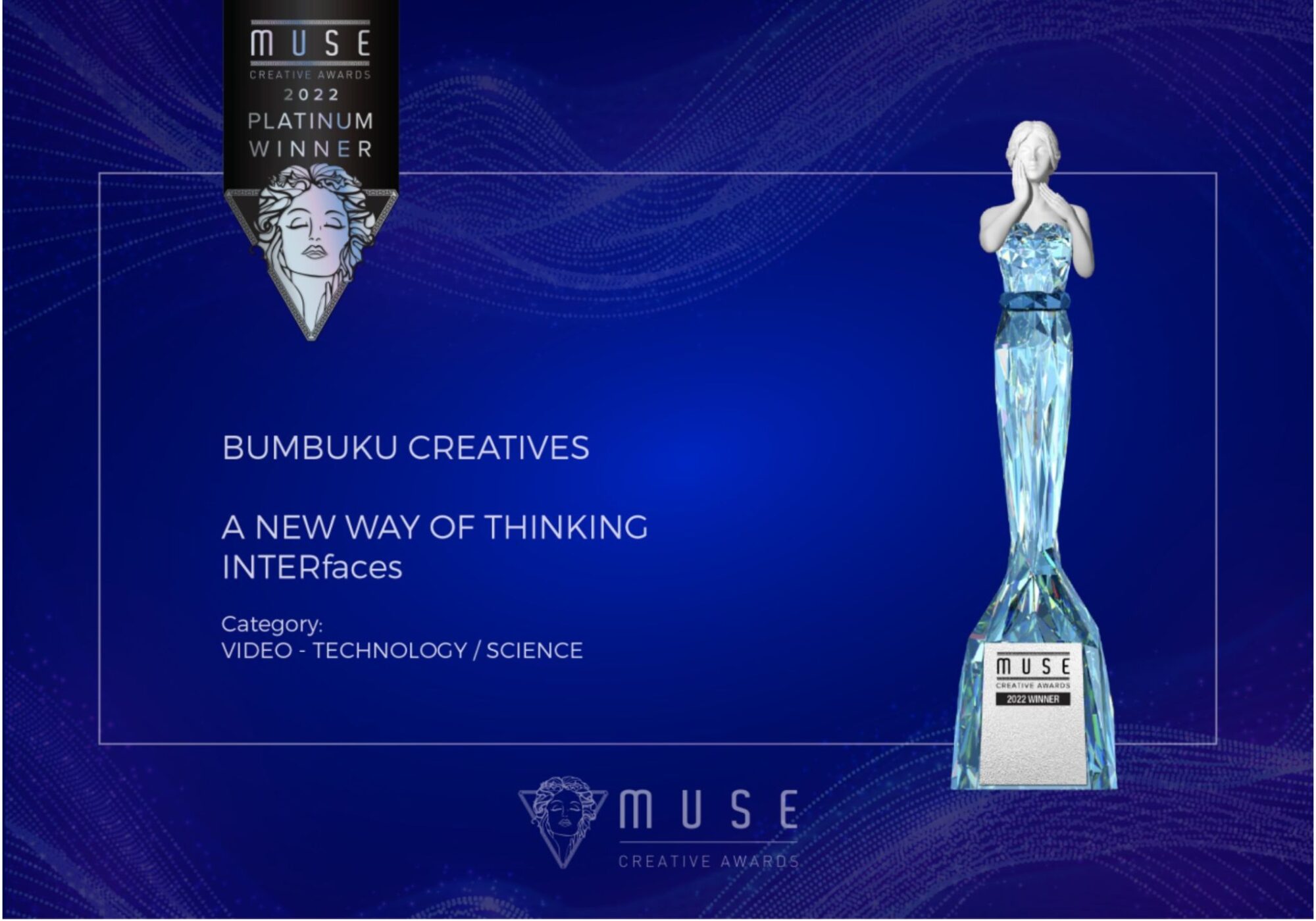 The first video of the animation series that Özge Tiğli and her team produced for INTERfaces, "A New Way of Thinking", was awarded as Platinum Winner in Science and Technology Video Category of the MUSE Creative Awards 2022.
The MUSE Awards is a series of competitions hosted by the International Awards Associate (IAA) and honours creative and design professionals' excellence. Said INTERfaces animation is one of the winners among over 6,000 entries worldwide. We want to thank Bumbuku Creatives and Özge Tiğli for this fantastic work. Congrayulations!