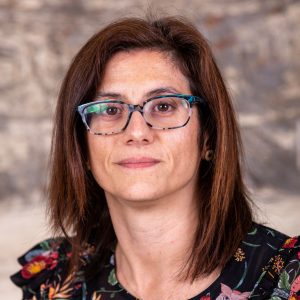 Dr. Alba Díaz-Rodríguez
Medicines Research Centre
Gunnels Wood Road, Stevenage, Herts, SG1 2NY, UK
Dr. Alba Díaz-Rodríguez, Partner organization
PhD in Chemistry from the University of Oviedo currently member of the SynBio group and chemistry scientific leader in ChemDev GSK. She is expert in biooxidations, biocascades and advisor member of different synbio and green chemistry committees.
Company: Glaxo Smith Kline (GSK)
Glaxo Smith Kline (GSK), is one of the world's leading research-based pharmaceutical and healthcare companies – is committed to improving the quality of human life by enabling people to do more, feel better and live longer. For further information, please visit www.gsk.com. 
Key Research Facilities, Infrastructure and Equipment
World class chemistry and biology laboratory facilities in UK including,
HPLC, UPLC, LCMS, GC, compatible with 96-well plates
Liquid handler equipment for high throughput screening
Fermentation capability up to 50-L
PCR, electrophoresis equipment
Laminar flow hood for microorganism manipulation
Complete organic synthesis capability from microtitre plate to 20-L scale.
 Previous and Current Involvement in Research and Training Programs
AMSCI, CHEM21, sLoLa, CoEBio3, CASE students, Strathclyde Industrial PhD students, undergraduate Industrial Placement students
Relevant Publications and/or Research / Innovation Product
Biocatalysis: A Pharma prespective in Adv.Synth. Catal. 2019, 361, 2421–2432
"Green Chemistry Articles of Interest to the Pharmaceutical Industry" in Process Res. Dev., biannual
Díaz-Rodríguez et al. Laccase/2,2,6,6-Tetramethylpiperidinoxyl Radical (TEMPO): An Efficient Catalytic System for Selective Oxidations of Primary Hydroxy and Amino Groups in Aqueous and Biphasic Media. Adv. Synth. Catal., 2014, 356, 2321-2329.
A. Martínez-Montero and A. Díaz-Rodríguez et al. Broadening the chemical scope of laccases: selective deprotection of N-benzyl groups. Green Chem., 2015, 17, 2794-2798.
T. Hadi, A. Díaz-Rodríguez et al. Identification and Implementation of Biocatalytic Transformations in Route Discovery: Synthesis of Chiral 1,3-Substituted Cyclohexanone Building Blocks. Org. Process Res. Dev. 2018, 22, 871−879