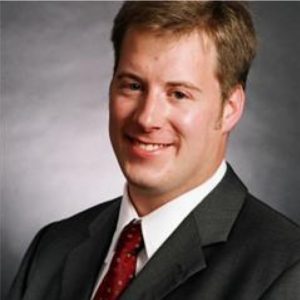 Dr. Andreas Taden
Henkelstraße 67, 40589 Düsseldorf
Project Leader and Senior Scientific Principal Dr Andreas Taden
Dr. Andreas Taden, Project Leader and Senior Scientific Principal within Henkel Adhesive Research (AR) / Bio-Renewables. He studied Chemistry at the Philipps-University Marburg and the Heriot-Watt University Edinburgh and received his diploma in 2001 on metal-catalyzed norbornene grafting polymerization. Subsequently, he joined the Max Planck Institute for Colloids and Interfaces in Potsdam/Golm. He completed his PhD on crystallization phenomena in mini-emulsion systems in 2004. Being awarded with a DFG-scholarship, he went to the University of California, Santa Barbara, to work on patchy colloidal particles. In 2005 Dr. Taden started to work with the Henkel AG & Co. KGaA Company in Düsseldorf, where he initially started in the central cooperate chemical research department. He works as senior principal scientist, and as a project leader; he holds responsibilities in adhesive research and especially biorenewable systems. Dr. Taden is a member of Dissemination and Exploitation Board, and one of the industrial representatives in the Steering Committee.
Key Research Facilities, Infrastructure and Equipment
The HENKEL headquarter in Düsseldorf is equipped with manifold analytical equipment and testing capabilities. Dedicated experts and/or laboratories are available for spectroscopy (NMR, IR, NIR, UV/VIS, etc.), thermal characterisation (DSC, TGA, DMTA, Explosion/FST, Rheology, etc.), chromatography (DC, GC, HPLC, GPC, GC/MS, TGA/IR, etc.), scattering methods and surface analysis (XRay, DLS, XPS, EDX), microscopy (CLSM, AFM, SEM, TEM, etc.), titration (OH-number, acid-number, NCO-value, etc..) and various specific material characterisation methods (tack, bond strength, hardness, peel strength, solvent resistance, anticorrosion, sound dampening, surface tension, wetting, abrasion resistance, toughness, microbiology, toxicology, food safety, migration, etc.).
Hosting Company: Henkel
Henkel, founded in 1876, holds globally leading market positions in consumer (Laundry & Home Care + Beauty Care) and industrial businesses (Adhesive Technologies) with well known brands like (respectively for the mentioned businesses) e.g. Persil, Schwarzkopf and Loctite. The Dax-30 company (headquarter Henkel AG & Co. KGaA in Düsseldorf, Germany) is proud of its 50,000+ employees from more than 120 nations worldwide, located at 164 manufacturing and 17 major R&D sites around the world and responsible for sales of more than 18 billion Euros in total. As multinational company with strong emphasis and focus on the introduction of new market innovations on the one hand, but also having strong and significant R&D centres on the other hand, Henkel can act as key partner within the consortium to introduce new technology, innovation and applications into the market.
Relevant Publications and/or Research / Innovation Product
S. Kirschbaum, K. Landfester, A. Taden, Synthesis and Thermal Curing of Benzoxazine Functionalized Polyurethanes, Macromolecules 2015, 48, 3811-3816.
S. Kirschbaum, K. Landfester, A. Taden, Unique Curing Properties through Living Polymerization in Crosslinking Materials: Polyurethane Photopolymers from Vinyl Ether Building Blocks, Angewandte Chemie International Edition 2015, 54, 5789-5792.
M. Meißler, A. Taden, H.G. Börner, Enzyme-triggered anti-fouling coatings: Switching bioconjugate adsorption via proteolytically cleavable interfering domains, ACS Macro Letters 2016, 5, 583-587.