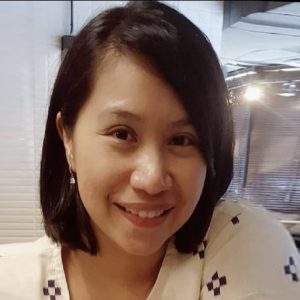 Mathusorn Charoensuk (Nui)
Aarhus University
Department of Engineering
Biological and Chemical Engineering Section
Gustav Wieds Vej 10, 8000, Aarhus, Denmark
Mathusorn (Nui) is Scientific Project Manager (SPM) for INTERfaces and located at Aarhus University. Mathusorn joined the coordinating team as SPM in February of 2022 as part of a maternity leave cover. She has a background in Civil Engineering (B.Eng.) and has specialized skills in project management based on a Master of Engineering Project Management (M.Eng.) which she completed in 2009 from University of Melbourne, Australia. She has more than ten years of international experience working as Project management officer on large scale infrastructure projects in the Asian and Australian regions and has recently joined VESTAS in Aarhus as a Project Planner.
Role in INTERfaces
Mathusorn is part of the core organization team of INTERfaces, responsible as a center of contact for all consortium members (Academic & Nonacademic Beneficiaries and Partners) as well as ESRs in all regards to project mangement. She organizes and monitors deliverables, milestones, tasks, all stakeholders in relation to time management. Event organizer is also one of many tasks she performs as there are several INTERfaces events, workshops and board meeting throughout the year.
Hosting University: Aarhus University
Aarhus University (AU) was founded in 1928. It has 39,000 students; about 1,800 PhD students –of which one in four has a foreign nationality – and close to 900 postdoctoral scholars together with 11,500 employees. AU has been establishing itself as a university for cutting-edge research, and has been moving up the most important university ranking lists. In 2017, the university is ranked at number 101 at the Leiden Ranking, number 119 at the QS World University Ranking, and number 109 of 17,000 universities on the Times Higher Education World University Ranking. AU has a very successful track record of managing both individual fellowships and large international projects and of hosting visiting researchers of all career stages for both training and knowledge transfer purposes. Internationalisation is part of the University's mission and it continuously works to strengthen the international profile of the University through a series of initiatives which will increase international research partnerships and the number of international students.